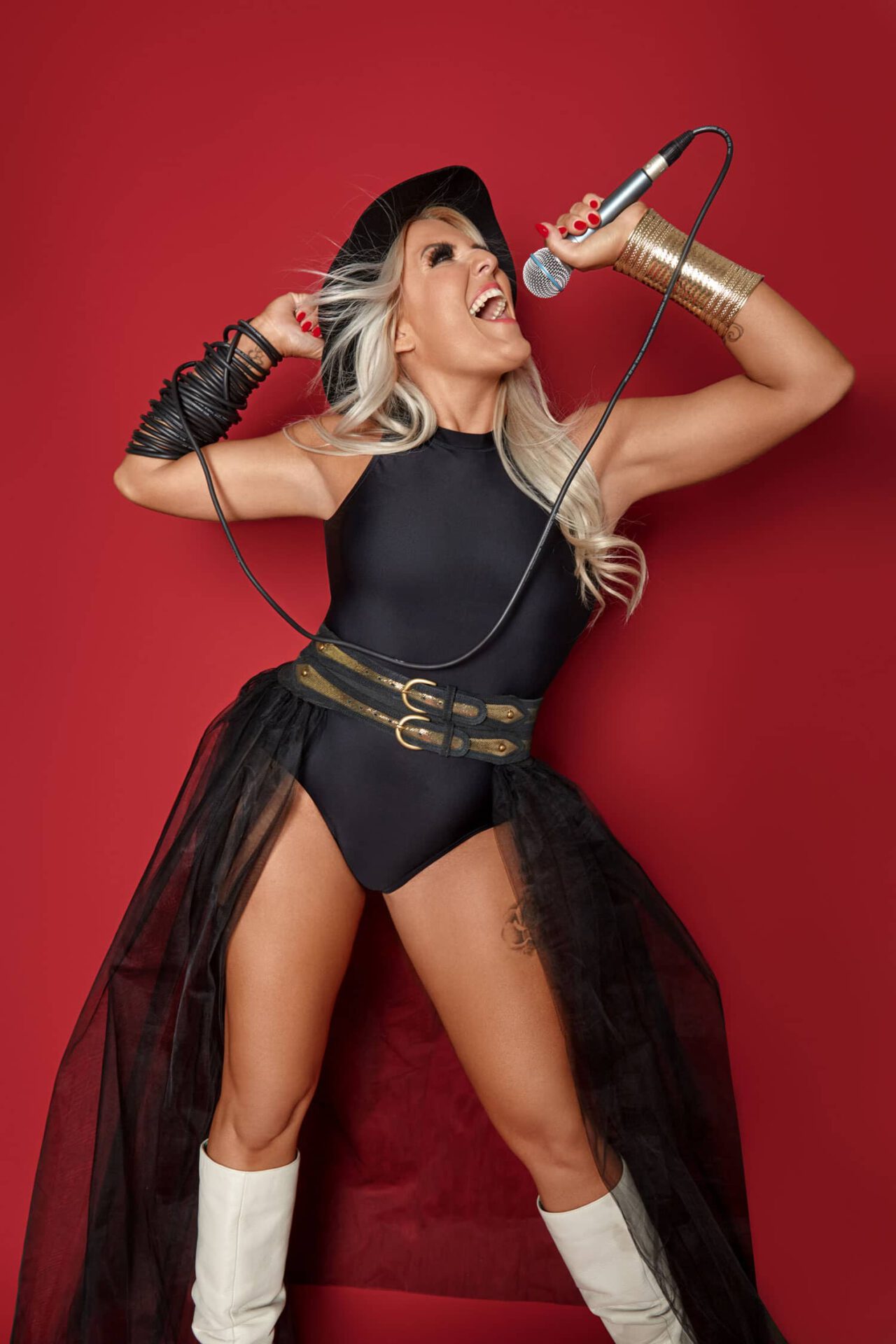 Everytime we touch …
Natalie grew up in Germany and is still based in Bonn. The daughter of David Horler, an acclaimed jazz musician and arranger who has worked with the likes of Quincy Jones, Stan Getz and Tony Bennett, Natalie grew up around music, and in her younger years was vocally influenced by singers like Maria Carey and Whitney Houston.
At age 18 she started doing studio work and recorded several tracks for various DJs. By 2004, during this time of studio gigs, she met Cologne-based producers Yann Peifer (Yanou) and Manuel Reuter(Manian) who asked her to front their new project, CASCADA.
Within 18 months, they found international fame with their huge debut hit Everytime We Touch. A smash in the States before the band even set foot on American soil, the song quickly caught on all around the world. A multi-platinum selling album of the same title followed and produced eight singles, including the massively popular track Miracle aswell as the dance cover of Savage Garden's Truly, Madly Deeply.
The success of the album won them the World Music Award in the category World's Best-Selling German Artist. The second album Perfect Day (2007), led by hit single What Hurts The Most, continued CASCADA's reign as one of the world's Top 10 selling dance acts.
on Tour
Since 2004 Cascada have been touring and are still producing new music to this day. Their tours have spanned across the USA to Australia, to the very north of Norway, all the way to Africa and most countries in between.
Discography
Since the release of their first album 15 years ago, CASCADA look back on world-wide successes like Everytime We Touch, Miracle, Evacuate The Dancefloor, San Francisco, Summer Of Love or The Rhythm Of The Night. Front-singer Natalie Horler and her team of producers and writers Yann Peifer (Yanou) and Manuel Reuter (Manian) have topped the charts in more than 20 countries with their irresistible dance-pop songs. Collecting numerous awards (e.g. the World Music Award in 2007) throughout their career, they have established themselves as one of the top European dance acts of today.